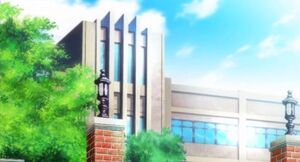 Jounan Academy
is one of the main settings of
Campione
, and the school most of the main characters and many of the supporting characters attend.
Jounan Academy is a school composed of three divisions: middle school division, high school division, and college division.
The academy has segregated physical education for boys and girls. When two classes take lessons together (ex. Godou's class five was together with Yuri's class six ), the boys and girls are split up. .
Appearance
Edit
Jounan Academy has a very large campus with separate buildings for each division.
The campus also has a gymnasium, out-door swimming pool, a small forest (with a few ponds) near the boundary between the high and middle school sections, an old-fashioned Japanese building for the various clubs of the culture department, and an old school building (which was later destroyed by Erica).
Jounan Academy has two sets of uniforms, one for boys and one for girls.
Tea Ceremony Club
Edit
The tea ceremony club one of the various clubs of Jounan Academy's culture department.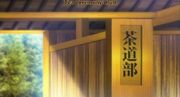 Members:
Hanabusa Akari (Club President)
Drama Club
Edit
Members:
Kendo Club
Edit
A sports club of the school.
Members:
Photography Club
Edit
Members:
Middle School Division
Edit
High School Division
Edit
First-Year Students:
Class-5:
Nanami
Sorimachi
Takagi
Ono
Class-6:
Second-Year Students:
Ad blocker interference detected!
Wikia is a free-to-use site that makes money from advertising. We have a modified experience for viewers using ad blockers

Wikia is not accessible if you've made further modifications. Remove the custom ad blocker rule(s) and the page will load as expected.